WELCOME!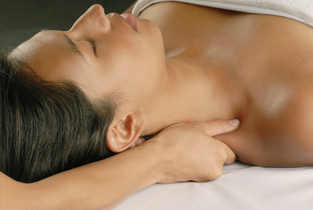 Now practicing professionally since 2005 in some of the best spas around the country and working side by side with chiropractors, Sarah Taylor has created an incredibly unique and effective technique that combines Relaxation, Medical Massage, Hydrotherapy, Trigger Point, Craniosacral Therapy. Even if you just want to relax she is the one for you.

"Sarah is by far the most creative and knowledgeable Massage Therapist that I've ever been to and I've been getting massage for more than 15 years!" - Jon

Also integrating her education in the (B.E.S.T.) Bio-Energetic Synchronization Technique blended with powerful intuitive abilities of Energy Balancing on the spiritual, emotional and neurological levels, she will undoubtedly be able to help deepen your healing experience.

When receiving a treatment there's always going to be discovery, education, and support towards a higher quality of life. Whether treating acute or chronic symptoms from an old injury or accident, helping to relieve severe or mild headaches, to being able to transport you into deep relaxation with one of her amazing Hot Stone Massages, she is known for her gifted abilities.

"Sarah is the most knowledgeable, insightful, kind, funny, strong, and understanding massage therapists I have ever met by a long shot. When I describe the experience I had with her to my friends, I explain it as though she was taught from an old Chinese Master, someone most never get to experience or even find. I not only recommend her to everyone I know but anyone who needs a real massage."
- James

Sarah has built a great reputation for being professional, casual, fun, effective, educational and life changing. So come and experience what all the buzz is about! (License #11887)

---
Check Out Some of the Healthy Living Products Sarah Recommends On Her Product Store!