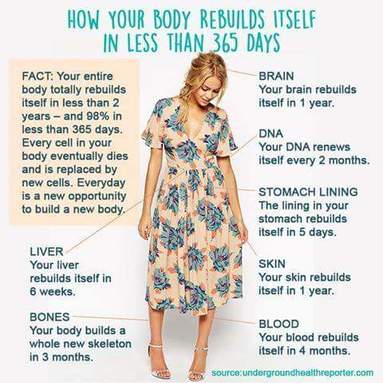 Can't Remember the Healthiest Foods? Go With the Prettiest Colors!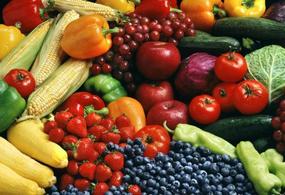 The pigments in food that produce the rainbow also provide significant healing agents. From alpha-carotene to zeaxanthin, each has a special function, and all fight free-radical damage.
Think blues, purples, and reds -- and you've just found the anthocyanins. The variety found in blueberry works with collagen to protect against cataracts, glaucoma, varicose veins, ulcers, and heart disease.
Among the deep reds and purples, red wine's anthocyanins have heart-protective powers. Cranberries protect against bladder infection and the herpes virus, while raspberries fight Candida Albicans (yeast infections that can occur in men, women, and children). Beets are shown to fight cancer in the colon, while eggplant's purple skin protects the brain. And strawberries provide cell health to all organs.
Another bright red pigment is the anti-oxidant lycopene, which also has anti-tumor powers, especially for prostate cancer. It's abundant in tomatoes, pink grapefruit, and watermelon.
Chlorophyll, with its link to the sun's energy, recharges our cells. For a super-green boost, choose barley and wheat grass sprouts, spirulina, or chlorella mixed in drinks, and raw parsely in salads.
Carotenoid pigments create yellows, oranges, and greens. Carotenes and their cousins, the xanthophylls (lutein and zeaxanthin), are precursors to vitamin A -- critical to numerous body processes including cell differentiation, the immune system, vision, and bone growth.
Article By ---
Swaha Devi
This information just shows how important it is to get all of your 7 - 11 servings of fresh fruits every day. And since most of us don't do that we are left with supplementation.
Find more information on the Recommended Supplements page.
---
General Food Combining Guide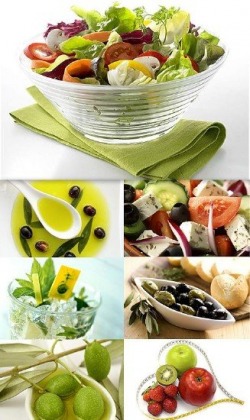 PROTIENS: Red Meat, Fowl, Fish, Dairy, Eggs, Beans, Nuts
CARBOHYDRATES: Pasta, Sugar, Bread
STARCHES: Rice, Potatoes, Bread
Determining a Starch from a Carbohydrate depends on the type of sugar that is in the food. (monosaccharide, disaccharide, or polysaccharide). Some foods fit into both categories.
HIGH STRESS FOODS: Salt, Red Meat, Fowl, Eggs, Fish, Chicken, Butter, Drugs, Alcohol, All types of Sugar, Chocolate, Coffee, Tea, Fruit Juice
LOW STRESS FOODS: Beans, Seeds, Nuts, Grains, Fruits, Vegetables
PROPORTIONS: Pick ONE of the top categories and add your vegetables. Your plate should be a 60% / 75% -- 40% / 35% ratio. The larger portion is green and the smaller is your carb., starch OR protein.
"The Body is Alkaline by Design and Acid by Funtion." -- Dr. M.T. Morter, Jr.
---