In this day and age, with all of the damage we have done to our environment over the last 2 centuries, and the chemicals now put in the cellular structure of our food by the Genetically Modified Organisms (GMO's). It has become increasingly more difficult and absolutely necessary that we supplement our diets with organic vitamins and minerals to sustain our health.

So what supplements can you trust?
Which ones will your body absorb?
What can you afford?
and Where do you go to find them?

Listed here are my recommendations of top quality supplements that have been thoroughly researched, are backed by science, bio-available (they can be absorbed into the system), are affordable, I take all of them, and they work! This page is updated occasionally, so do check in and stay up-to-date.


The Next Best Thing to Fruits & Vegetables...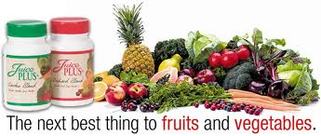 Good nutrition takes time and planning. Because our fresh fruit and vegetables in the US are usually coming from another part of the world, it never fully ripens, on the plant, thereby missing the window of phytonutrient production almost completely. It is in these phytonutrients that holds the power to fight disease and keep our immune system strong. We are missing roughly %80 of the required amount! This is astounding!! The recommended amount of fruits and vegetables recommended now is between the 11 to 13 servings and I don't know anyone that is pulling that off. Even if you wake up with a carrot in your mouth you're still missing that %80!! Clinically proven Juice Plus is something that can help bridge the gap!
Clinical studies published in peer-reviewed scientific journals have demonstrated that:
Delivers key phytonutrients that are absorbed by the body.
Reduces oxidative stress (free radical damage)

Positively impacts markers of systemic inflammation.
Helps support a healthy immune system.
Helps protect DNA.
Positively impacts several key indicators of cardiovascular wellness.
I invite you to
visit my Juice Plus website for more information on the product, how it's produced, and to begin receiving your own...
www.sarahcjuiceplus.com
Also, learn about growing your own healthy veggies, herbs and more inside or outside with Tower Gardens! Nothing beats having home grown food. Just go to
http://sarahtaylor.towergarden.com
to learn more and order your very own!
---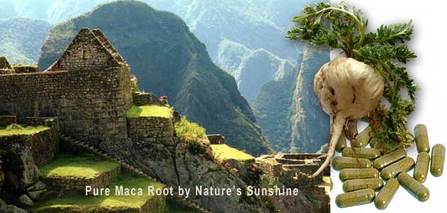 Maca Root
One of the Toughest Edible Roots With the the Best Health Benefits!
The natural environment of the Maca is in the Peruvian Andes Mountains an elevation of 12467 ft - 14435 above sea level. At this elevation, temperatures and conditions are extreme during the growing season. Because of this there is very little risk of being damaged by pests or anything else.
Maca has been used for two thousand years as a food by the ancient Andean people. After the Spanish conquered South America the invaders forbade the use of the coca leaves so they replaced it with the Maca Root for their basic source of energy. They discovered first hand the multitude of added benefits.
Peruvian Maca root is an
Adaptogen
, thereby raising your body's resistance to diseases whether they be physiological or emotional health problems. Maca is rich in vitamins B, C, and E. It provides plenty of Calcium, Zinc, Iron, Magnesium, Phosphorous and Amino Acids. It's believed to help the adrenal and pituitary glands, In short, it makes you feel good, body and soul.
Supplying Iron and helping to restore red blood cells it aids cases of Anemia and cardiovascular diseases. Maca keeps your bones and teeth healthy and allows you to heal from wounds more quickly. When used in conjunction with a good workout regime you will notice an increase in muscle mass.
A Quick List of Health Benefits from Maca Root:
*Balances mood, relieves depression
*Strengthens the skin, helps create Collagen
*Increases energy
*Increases libido and fertility
*Better sleep, helps to relieve Chronic Fatigue Syndrome
*Helps your body adapt to stress
*Increases memory and brain power
*Anti-aging properties
*Anti-acne properties
*Increases endurance and stamina
*Balances hormones reducing symptoms of PMS and menopause
*Helps to reduce aches and pains
*Strengthens hair and reduces hair loss
*Natural alternative to anabolic steroids for athletes trying to achieve muscle hypertrophy
*
Regulates, balances and supports hormonal systems of both men and women
Precautions to be aware of...
When introducing Maca be sure not to over do the dosage (a teaspoon/5 grams is a good place to start), take it slow and gradually increase as you go. If you have thyroid disease this is probably not the best thing for you. Maca root is high in iodine and glucosinolate, which is not ideal for your condition, so check with your physician first. If you have breast cancer or PCOS check with your herbalist before using Maca in your diet. If you have a cancer related to hormones like testicular and ovarian, among others. If you have liver issues or high blood pressure you should ask your doctor before taking maca.
Organic Maca Root Powder supplement can be purchased in the office of Taylor Made Energetics or Click Here to go to the Product Store Online.

---

Ginger and Turmeric - Probably Already In Your Spice Rack!!
Turmeric has been used in Ayurvedic medicine, which originated in India more than 3,000 years ago and ginger has been known for at least 2,000 years in cultures all around the world including India, Asia (where it originated), the Middle East, Africa, and many other regions.
The
anti-inflammatory and antioxidant properties
in turmeric are mainly attributed to its most active component,
Curcumin
. Curcumin may even help prevent some of the damage that free radicals can cause. It also lowers the levels of two enzymes in the body that cause inflammation. Many diseases and illnesses may be positively affected by the Curcumin found in turmeric.
Ginger has broad-spectrum antibacterial, antiviral, antioxidant, and anti-parasitic properties, to name just several of its more than 40 pharmacological actions.
A Quick Short List of Benefits of the related roots, Ginger and Turmeric:
Anti-inflammatory
Pain relief for joint pain
Relieves menstrual pain
Relieves headaches
Both show promise in fighting cancer
Helps fight diabetes by reducing blood glucose, triglyceride, total cholesterol, LDL cholesterol and increasing insulin release and sensitivity
Relieves asthma
Fights bacterial and fungal infections
Beneficial impacts on metabolism and fat storage
Combining both in one supplemental capsule can be extremely effective. This supplement can be found at the office of Taylor Made Energetics or
Click Here to go to the Product Store Online
.
---
Aaaahhh.... The Magic Healing of Aloe Vera...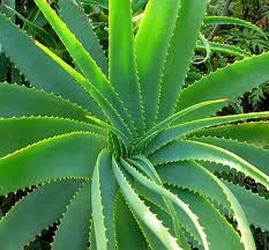 There is nothing more soothing to dry, sensitive, or the sunburned skin than Aloe Vera.
Not only does this plant provide some of the most healing qualities to our skin,
but did you know what it can do for you if you drink Aloe Vera Juice?
This remarkable plant is anti-inflammatory , anti-bacterial, and anti-viral. It helps heal the digestive tract from ulcers, irritable bowel syndrome, and colitis. It relieves heartburn, diverticulitis, and a number of other things. Aloe Vera Juice helps the body produce more white blood cells, boosting a weakened immune system, as well as calming the immune response to things like Hayfever where less reaction from the immune system is more beneficial.
Taking Aloe Vera Juice daily will help to alleviate dozens more ailments. You can find more information this on www.aloe-vera-health-benefits.com
.
You can find 1 Gallon containers of "Fruit of the Earth" brand for sale, costing about $8.00, at Wal-Mart. You can also find a decent brand at Trader Joe's for the same amount. What you are looking for is Inner Filet and a nice faint color to the juice. Unfortunately all over the counter aloe juices are pasturized, stripping it of its potency, but can still be effective. A suggested amount to start off with is 2 oz. with your juice or smoothie. Gradually increase to have the desired effect.
You can also
Click Here to visit the Product Store Online
and find it faster!
---
Drops of Sun for your Tongue...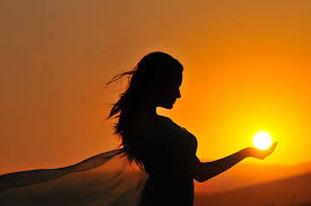 Vitamin D benefits are experienced to the fullest extent by people who maintain optimum vitamin D body stores and blood levels. They can expect better health across the board - longer life (reduction in death from all causes), fewer diseases, stronger bones and muscles, fewer infections, less depression, pain and inflammation. In short, more enjoyment of life.


What is not commonly known is that in order for the body to absorb Vitamin D, it must be a liquid. New vitamin D benefits are still being discovered. Here's just a few:
Regulates calcium and phosphorus
Is essential to a healthy immune system
Promotes cellular differentiation
Is a potent anti-inflammatory
Helps regulate blood sugar levels
Helps lower blood pressure
Protects against low-level nuclear radiation
Benefits, or helps prevent, disease

The Biotics Research Corporation 1oz. Bio-D-Mulsion Forte supplement can be purchased at Taylor Made Energetics for $20. This amount can last between 9 - 12 months.
---
Say AAAAAHH for Sublinguals!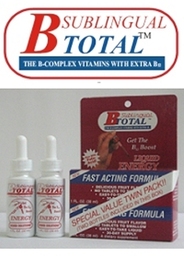 Simply stated, a Sublingual is something absorbed into the blood stream through the mouth.
There aren't many vitamins and minerals that can't be absorbed in the stomach with the exception of B-Vitamins.
So Why are B-Vitamins so important?
Studies have shown B-Vitamins:
Boost energy and stamina

Support a healthy nervous system

Reduce the effects of stress

Improve memory and concentration

Decrease chances of heart disease and stroke

Reduce risk of fractures due to Osteoporosis

Strengthen the immune system
Even though B-Vitamins are in our fruits and vegetables, we don't chew our food slow enough to absorb the amount we need.
Getting a B Complex is important because it is COMPLETE. In order for one to work well it needs to have the others to go along with it.

This brand can be purchased at the office of Taylor Made Energetics or Click Here and visit the Product Store to get ahold of it faster!
---
Refreshing Coconut Water

In recent years, coconut water has been marketed as a natural energy or sports drink due to its high potassium and mineral content. There is a single documented case where coconut water has been used as an intravenous hydration fluid when medical saline was unavailable in WWII. Although this is no longer practiced and is not recommended.

Coconut water has an impressing composition of minerals like calcium, iron, manganese, magnesium, and zinc. Also it is a very good source of B-complex vitamins such as riboflavin, niacin, thiamin, pyridoxine, and folates. Plentiful in enzymes that help in the digestion and metabolism and research studies suggest that cytokinins (e.g., kinetin and trans-zeatin) in coconut water found to have significant anti-aging, anti-carcinogenic, and anti-thrombotic (anti-clot formation) effects.

Different brands will have a variety of flavors, but I recommend the pure water that is not flavored or sweetened by sugar to gain the best results. I have personally tried all the brands, but one, pictured here and have enjoyed them all. They can be found in any grocery store!

---